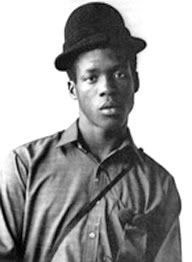 TENOR SAW VS. KING KONG
also with Bruce Wayne, Double Ugly, Tippa Lee, Skengeh Uno & Woody Noble

I got this from G-Wiz here DHR is a constant treasure trove of old tapes. Tenor Saw confronts King Kong during his live performance on G.T. Hi Power in 198(6?). They both sing songs on the stalag riddim but it's clear who is in a different class... 'Just like a thunder ball/Tenor Saw deh bout yah!' King Kong still did his thing though, and the clash was friendly... Of course this is also the part of the tape that flips to the next side... what the hell, it never fails, the best parts of clash tapes can be seconds long... The 45 and dubplate selections are on point too, plenty of sleng teng, stalag, and other classics and vocals by Johnny Osbourne, Half Pint, King Kong, Tenor Saw, Nitty Gritty... Download the tape!